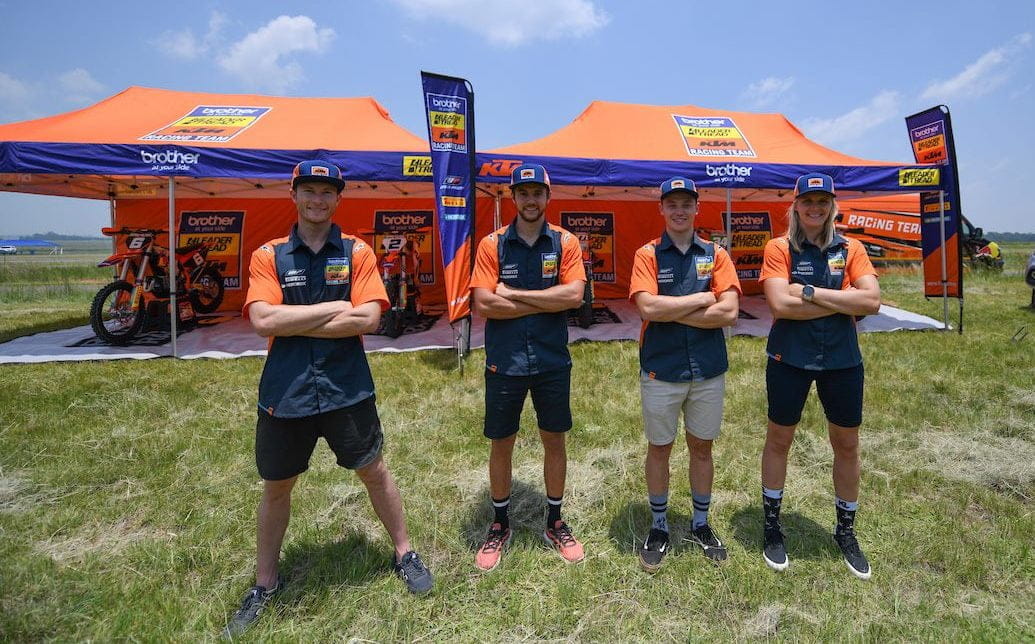 Introducing KTM's star-studded line-up for 2020
The wait is finally over…This weekend marked the start of the National Cross Country and Enduro season which kicked off in Lesotho on Friday, 7 February. Ahead of one of the most highly anticipated championships of the year, Brother Leader Tread KTM has announced its star-studded line-up.
10 February 2020, Tshwane – The hunt for the National E2 glory will be spear-headed by Scott Bouverie. The enduro rider will enter the season on a high after his recent performance at the Motul Roof of Africa where raced against both local and international talent to finish second overall.
It's been three years since his last national title, and after coming painfully close to taking the E2 crown last season Bouverie will set off with all guns blazing on Saturday.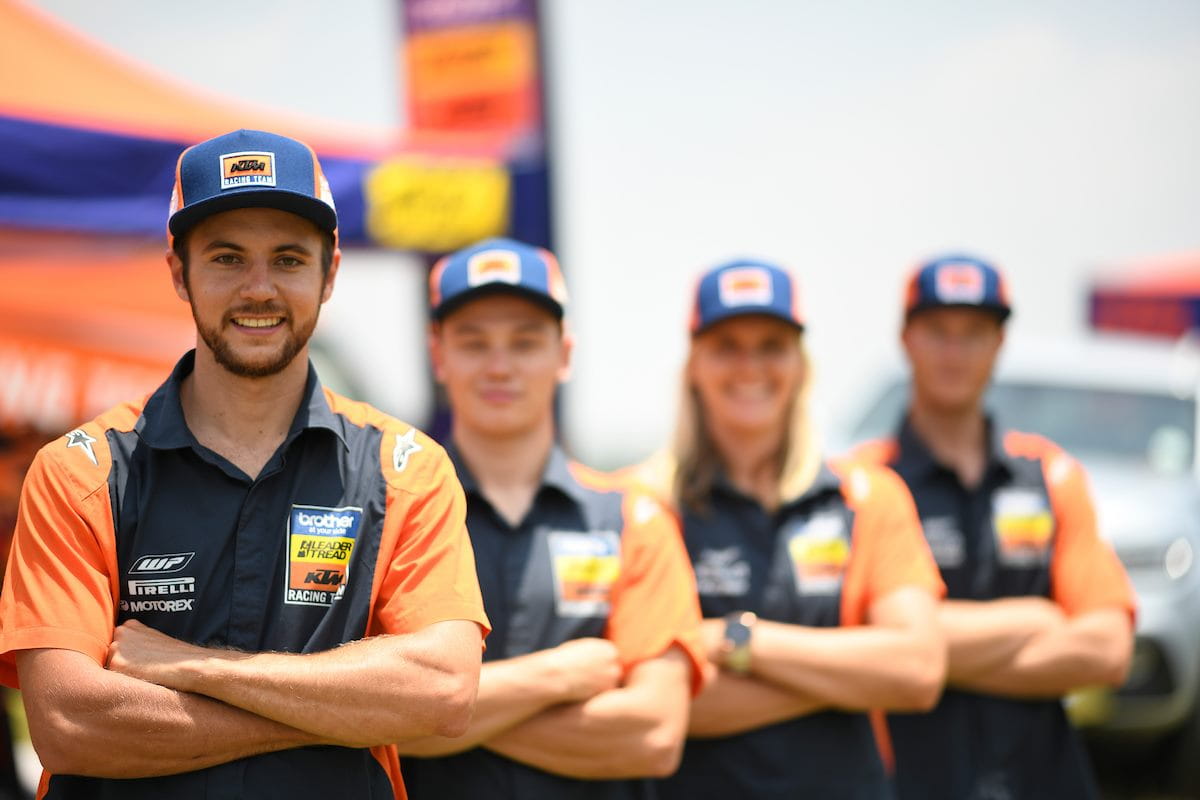 Relieved to be back on her KTM 250 XC-W TPI is enduro queen Kirsten Landman. The rider recently returned from Saudi Arabia where she became one of the first South African women to finish the iconic Dakar Rally.
Having achieved what many describe as the ultimate goal of a motorsport rider, Landman mentioned wrestling with the question of 'what's next'. She explained: "I couldn't be happier to have gotten that Dakar finisher's medal – it's honestly a dream come true. But at the same time, the whole experience made me realize how much enduro riding will always be the sport I'm most passionate about. I can't wait to get back onto my smaller bike and take on some technical terrain! The year ahead is full of possibilities and hard enduro races I still want to conquer, and that makes me so excited."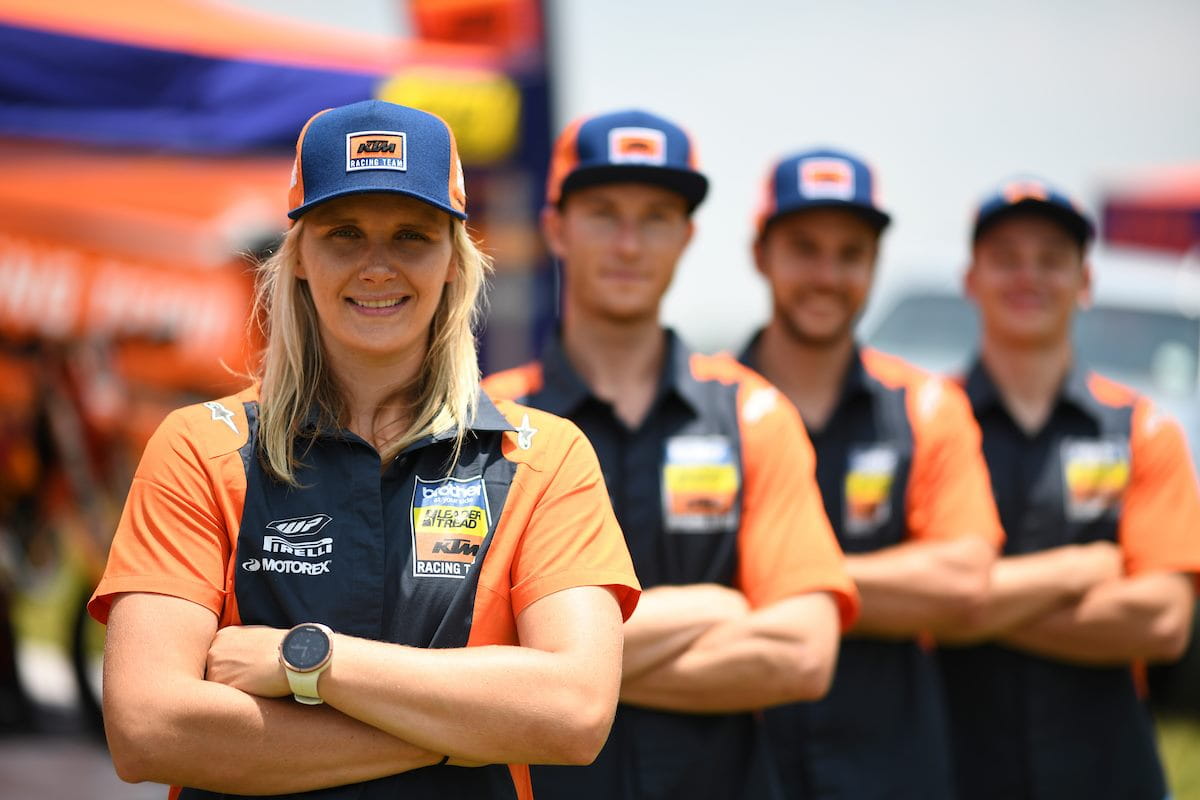 Lining up with the team after a truly unforgettable racing year is Bradley Cox. The multi-disciplined star steps into the season as the reigning OR3 Cross Country Champion. He fought tooth and nail to snatch up his first cross country title and is about to pull out all the stops in defense of the red plate.
Cox also comes into the Enduro Championship swinging on his trusty KTM 150 XC-W TPI. After his debut performance at the Roof of Africa in December, where he narrowly missed a top 10 Gold finish, the rider has shaken off his rookie status and made it clear that he will be a force to be reckoned with this season.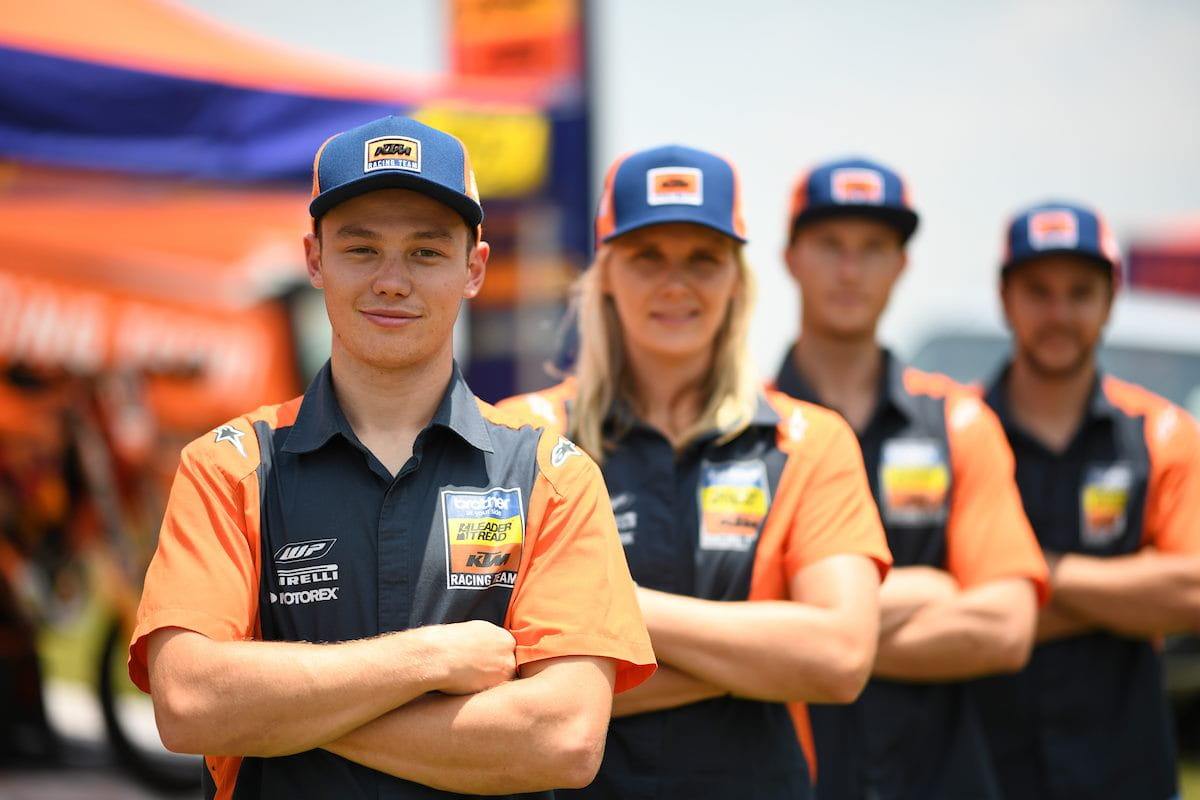 Like Cox, Brother Leader Tread KTM teammate and reigning OR2 Champion Jarryd Coetzee has signed up for both the National Cross Country and Enduro Championship. The rider is more renowned for his Cross Country talent, but hopes to change that as he steps into new territory:
"I grew so much as a rider last year, especially after the fight it took to win the championship. I want to keep that momentum going and continue to grow in all facets of this sport. There's absolutely nothing stopping me from trying something new, so I thought I might as well give enduro a shot!" said Coetzee. 
A new face lining up with the Cross Country team is Tristan Purdon – a motocross rider from Red Bull KTM.  Take one look at his credentials and there's no doubting that Purdon has the pace for this sport. While it might come as a shock to see Purdon as a Cross Country rider, the decision to sign up for the season came naturally to him.
"I've grown up on a farm, so this kind of riding isn't new to me! I'm excited to try shake things up this year and looking forward to seeing how I perform this weekend," he said.
At the time of this press release, it was unclear whether star rider Ross Branch would be able to race the first National Cross Country event of the season. Like Landman, Branch only recently returned from Saudi Arabia following his ground-breaking performance at the Dakar Rally.
He unfortunately sustained a shoulder injury during the event and is waiting for the green light to race again.
Brother International South Africa
Brother is a leader in the development and manufacturing of technologies in the printing, scanning, labelling, sewing and crafting industries for home, SME and Corporate markets. A trusted brand worldwide that believes in the "Customer First" approach in all aspect of our business, Brother has continuously met the varied needs of our customers through our comprehensive range of technology solutions.
Brother International South Africa (Pty) Ltd is the regional sales office for South Africa and markets a range of products manufactured by its parent company, Brother Industries, Ltd. of Nagoya, Japan. Established in 1970, Brother International South Africa (Pty) Ltd manages an extensive network of distributors in both domestic and Sub Saharan markets.
Brother's printing business is committed to the advancement of technologies and "work style innovation" and constantly strives to pioneer new technologies and improve product quality. The different types of technology Brother offers are convenient to use and helps streamline workflow and efficiency in corporate, SME and home environments.
About Brother Earth
Brother always takes responsibility, acts respectfully and tries to make a positive difference. Brother Earth is Brother's attitude and commitment to play a part in building a society with sustainable development. Help the environment now by giving a click at http://www.brotherearth.com. Brother will contribute to a variety of global environmental protection activities on your behalf. The number of clicks each project receives will determine proportionately how the funds will be allocated.