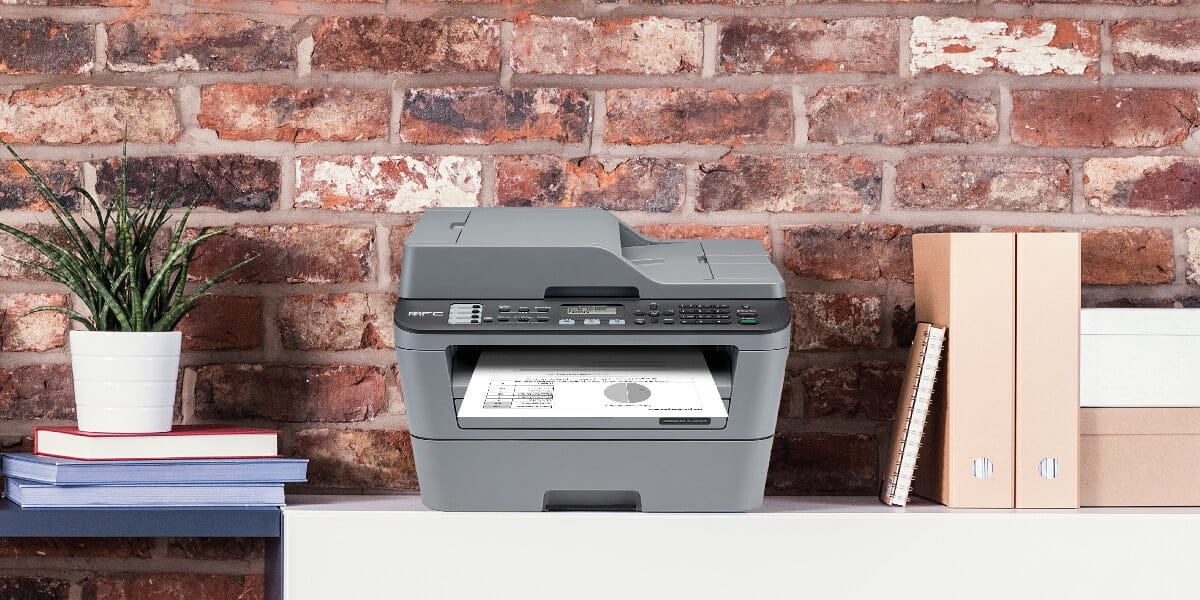 Not all printers are created equal
So, how do you know which printer would be best suited to your office space?
With technology, we are faced with the dilemma of choice – now more than ever before. Today, most laptops and smartphones feature similar capabilities, with the biggest differentiators being form factor, design and certain hardware and operating system preferences. When it comes to choosing a printer or all-in-one for your SMB or home/small office, the choice isn't so simple either.
Over the last few years, print innovation has improved by leaps and bounds. Businesses can now choose from a wide range of print solutions that offer outstanding productivity at an affordable price. However, with so many factors to consider, choosing the right printer for your specific needs is not as straightforward as one would expect.
We have put together an essential guide to buying the perfect business printer below.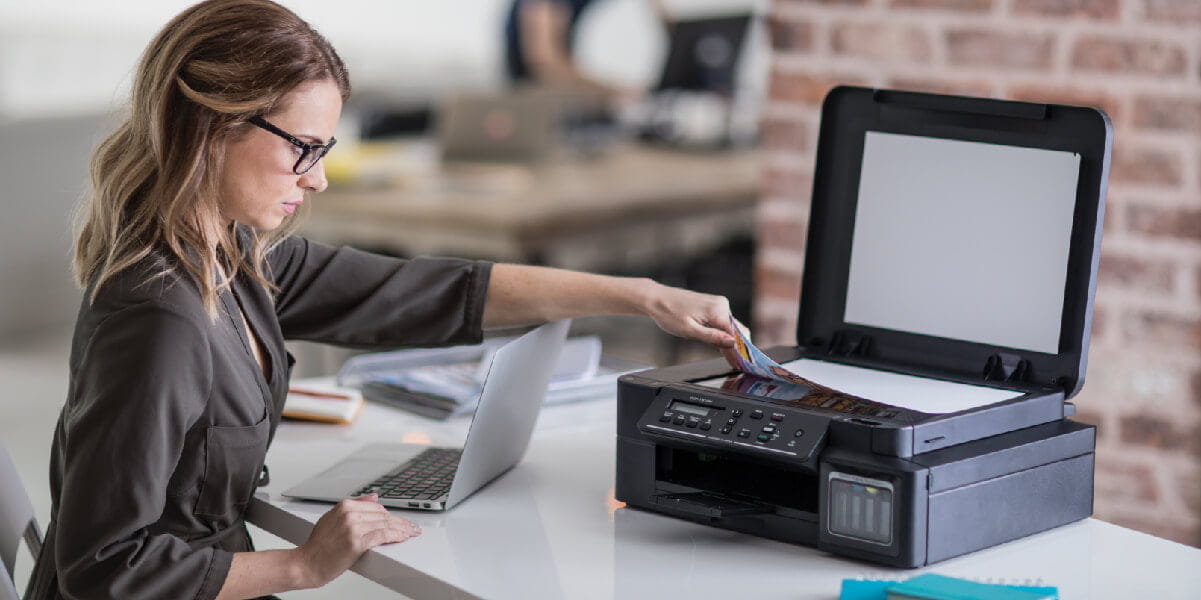 Colour or monochrome?
The first decision to make is to choose between a laser or ink printer.
If your small office or department frequently prints colour documents such as marketing and presentation materials with plenty of images, then you will want to consider an ink printer. These days, ink offerings such as Brother's business Inkjet or Ink Tank solutions are capable of not only producing impressive colour printouts, but are also extremely cost-efficient and powerful.
Colour Laser Printers are ideal for companies who want to print high-volumes of text documents as well as business presentations, colour charts and diagrams. Colour laser printers will produce decent colour printouts for everyday use, but inkjet printers will deliver better colour results for photos, graphics and marketing materials.
If your business prints a high volume of text-based documents such as invoices or forms, and require fast print speeds and sharp black text, invest in Brother's Black and White Laser Printers as these will be more affordable compared to colour printers. These award-winning solutions are proven to deliver top-in-class performance and lower cost-per-page time after time. Moreover, it only requires a single black toner cartridge, making it easier to manage your supplies.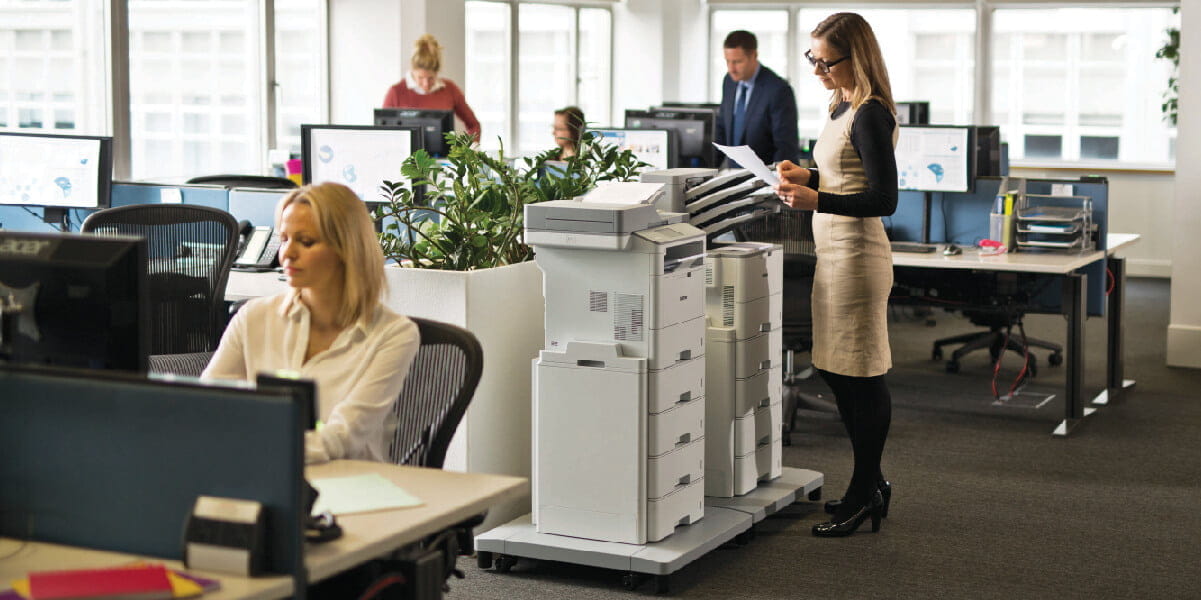 Multifunction centres or single-function printers?
If you are only looking to print documents, then our single-function printers will serve you best. These affordable solutions can offer various benefits such as automatic duplex printing for cost savings as well as advanced security features.
On the other hand, a Multifunction Printer (MFC), also known as a 4-in-1, will provide you with print, scan, copy, and fax capabilities in a single machine. MFCs are ideal for businesses that don't want to deploy a separate printer, scanner or fax machine. You can also opt for a 3-in-1 printer with print, scan and copy functionalities, if your office does not require faxing.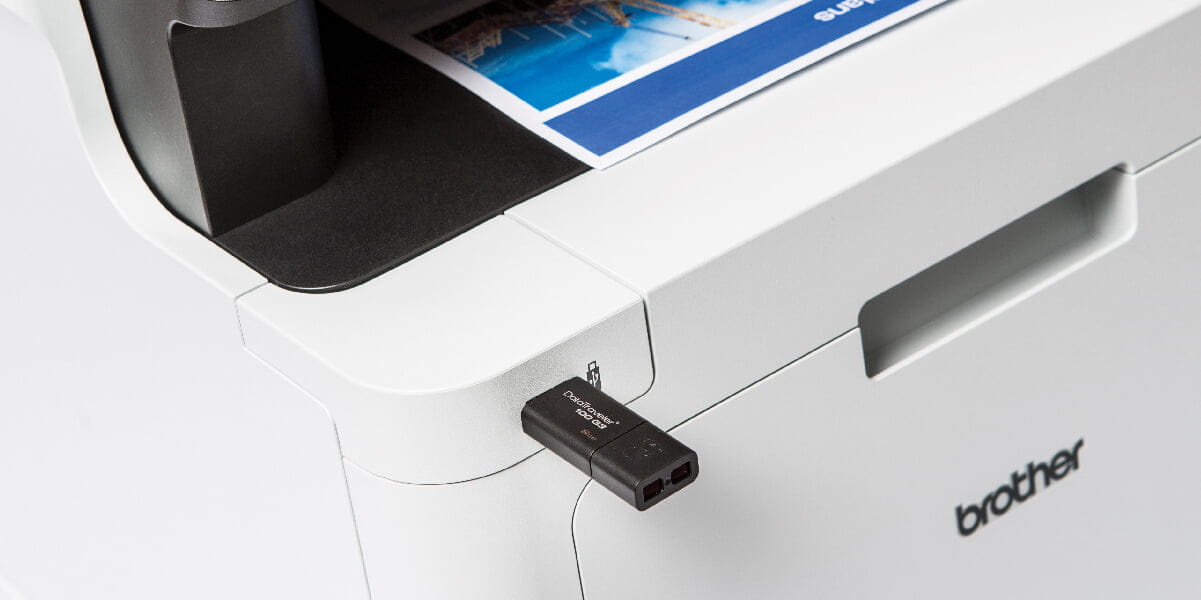 What connectivity options do you need?
Another important feature to consider, is the printer's connectivity. Before you make that purchase, ask yourself whether you'll need wireless, Ethernet, or USB connectivity.
USB connected printers connect directly to a computer via a USB cable for a simple, fuss-free way to print.
Network connected printers connect to a router or a network hub with an Ethernet cable. Without depending on a single computer for connectivity, the printer can always be accessed by multiple users at any time.
Wireless printers allow you to connect to PCs, smartphone and tablets via Wi-Fi. This gives you the flexibility to print from multiple devices within the wireless range of the printer without the need for cables.
Cloud connected printers offer businesses the ability to print from and scan to popular Cloud platforms without the need of a PC.
NFC tap-to-connect (Near Field Communication) offers an easier way to connect your NFC-enabled mobile devices to the printer without needing to key in the Wi-Fi password on your device. Simply tap your device to start printing or scanning on selected Brother models.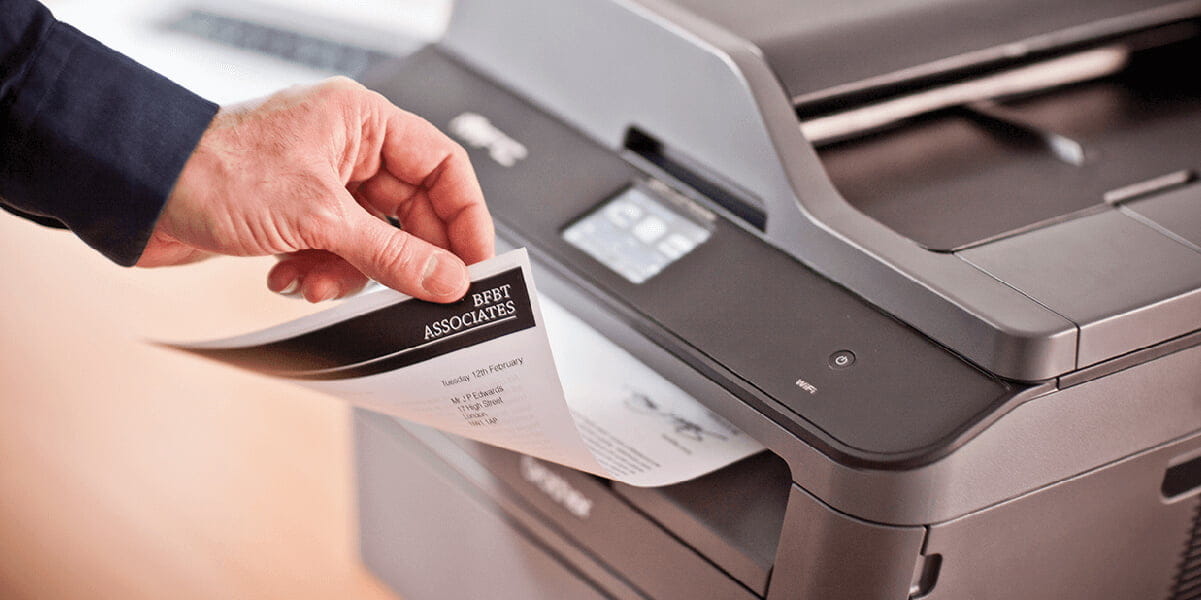 Does size matter?
In the past, large floor-standing copiers were considered to be more reliable, economical and full-featured than their smaller desktop counterparts for businesses. Today, desktop printers are designed for greater productivity and cost-efficiency than ever before. Brother's comprehensive range of compact printers and MFCs feature fast print speeds, advanced scanning and copying capabilities, and much more – all in a space-saving form factor. Best of all, they are significantly more affordable than floor-standing copiers, which means you can deploy several units across your office to ensure your employees will never have to wait to use a machine.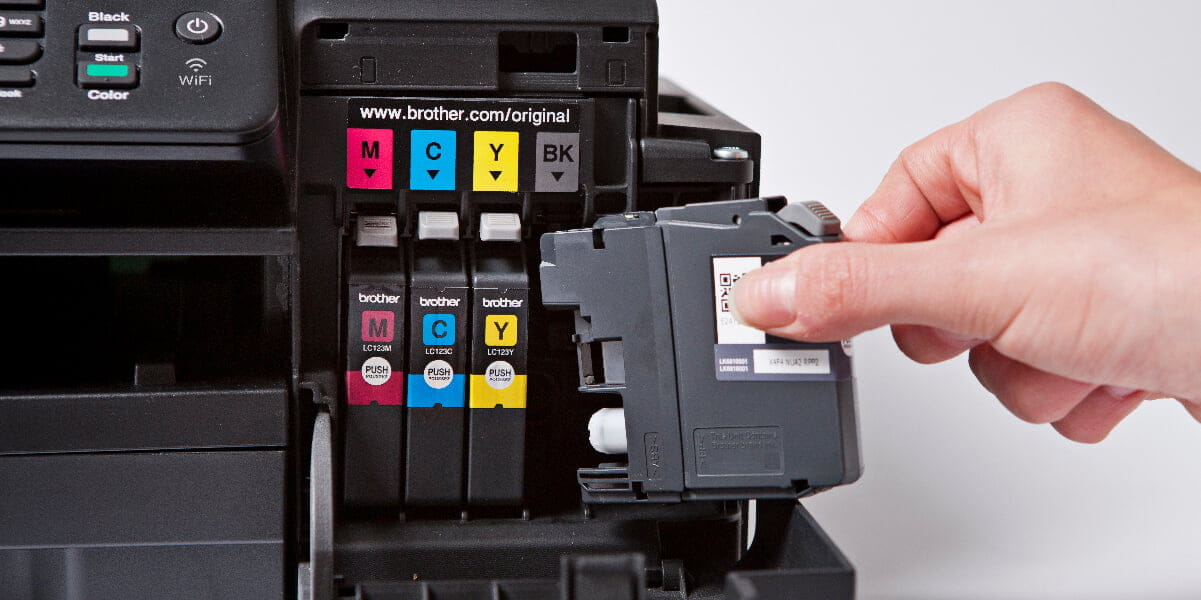 What about hidden costs?
Many of us don't realise that the purchase price of the printer is just the tip of the iceberg and doesn't indicate the total cost of ownership through the years. A simple way to calculate your total cost of ownership is through this formula:
Cartridge price/Page yield = Cost per Page – Take your toner or ink cartridge price, and divide it by the page yield (the indicated approximate number of pages it can print)
Cost per Page x Yearly Print Volume = Total Cost per Year – Multiply the cost per page by the number of pages you are likely to print in a year.
(Total Cost per Year x Printer Ownership Years) + Printer Cost = Total Cost of Ownership – Multiply the total cost per year by the number of years you expect to utilise the printer, then add on the purchase price of the printer
You can now compare the total cost of ownership between printers to decide which option offers the most affordable solution over the long run. Finally, it is important to consider operating costs such potential repair and service fees for your machines. Brother offers solutions which can use ultra-high yield toner cartridges or refill ink bottles.
By now, you should have realised that there isn't any "one-size-fits-all" solution for every scenario. This means that choosing the right printer will not only save you lots of unnecessary costs, it will also help to boost your business productivity and competitive edge. As a brand that has been trusted by enterprises and organisations around the world for its dedication to innovation, value, and uncompromising reliability, you'll only have to look at Brother's comprehensive range of business printers and MFCs for the smartest investment you'll ever make.
For more information or for specific advice on products, get in touch with our team. This article has been republished from Brother Singapore with minor changes.