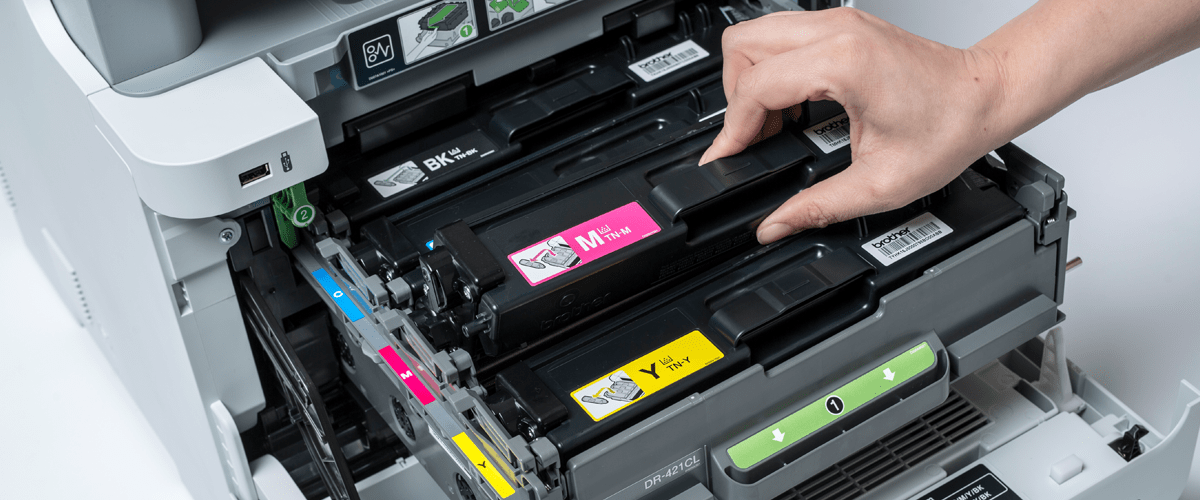 New Packaging Design, same Brother Reliability and Quality
Brother is updating its laser toner packaging so you can easily identify genuine replacement supplies for your Brother printer.
Renowned for their commitment to world-class reliability, durability and performance, Brother printing solutions are built to deliver consistently outstanding print quality page after page, year after year. A huge reason for this, is thanks to their original toner supplies which are designed to work perfectly with your Brother printer every time – helping to minimise hidden costs from reprints, poor printout quality or repairs in the long run.
To help consumers easily identify Brother Genuine toners for the wide range of Brother laser printers, Brother has switched over to a bold new packaging design to ensure anyone can easily differentiate authentic Brother toner replacements from third party supplies that may result in a sub-standard printing experience.
Why choose Brother Genuine Supplies?
It's simple. Only Brother Genuine toners are performance-tested to consistently produce the best printing results and extend your printer life. Brother Genuine toners are made to work perfectly with Brother printers and have been proven to offer exceptional images quality with a wider colour range and reliable page yields.
Superior print quality, every time
Perfect printouts that last1 – Brother Genuine toners are formulated to resist smearing, smudging and fading. On the other hand, 90% of non-genuine brands tested delivered colour printout quality that wasn't deemed good enough to share externally.
Consistently brilliantly colours – Compared to non-genuine brands which display greater inconsistency in colour production, Brother Genuine toners have the widest colour range and the most consistent colour quality from first page to last.
Precise colour science in every cartridge – Brother Genuine toners are developed with the latest colour management technology to ensure they will consistently produce the exact Pantone colours that you need.
Reliability you can always count on
100% reliability rating2 – Unlike non-genuine supplies which have been tested to produce at least one failure 100% of the time, Brother Genuine toners delivered a flawless reliability rating of 100%.
More prints with each cartridge2 – While non-genuine brands have been proven to print up to 42,171 fewer pages, Brother Genuine toners produced 57% more output on average than non-genuine equivalents while delivering superior print quality.
Avoid hidden costs2 – Non-genuine brands may appear to be more affordable, but in testing, 68% of non-genuine toners had to be replaced early because of poor image quality, resulting in significant extra costs.
Always meet the highest safety standards
Tested to stringent ISO standards – Brother Genuine toners are tested to the highest safety standards, with all materials carefully sourced under guidance of the Control of Substances Hazardous to Health (COSHH).
No more hazardous deposits1 – Unlike Brother Genuine toners which barely leave a hint of toner residue anywhere, every other non-genuine brand left toner deposits inside the printers. This not only creates reliability issues, but health hazards too as toner is a toxic chemical.
Less mess, more productivity1 – During testing by Buyers Lab, not a single Brother Genuine toner failed due to leaking. On the other hand, third party toners tend to be manufactured with poor quality control, with one brand having 80% of its toners leaking straight out of the box.
What are the changes to our new packaging?
The change to the new packaging design is reflected in the diagram below and only affects the packaging design. As the transition to the new packaging will occur over the next few months, customers may still find both the current and new packaging online or at a physical retailer. However, the toner cartridge inside either packaging remains the same high-quality product that you know and trust.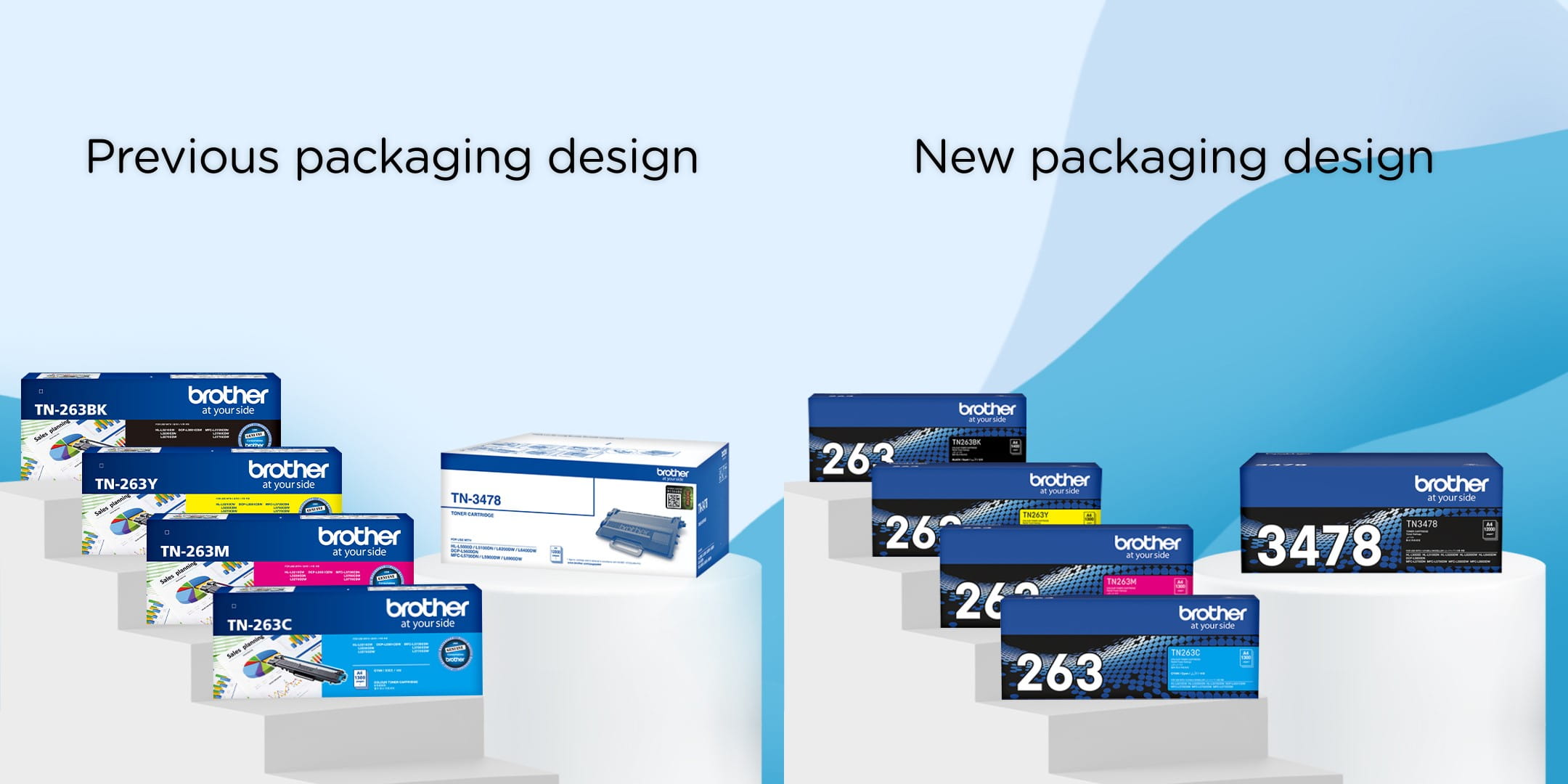 Learn all Brother's promise of quality
To find out more about Brother Genuine supplies and how they have been proven to deliver superior quality, reliability and safety than non-genuine alternatives, visit Brother Genuine Consumables today.