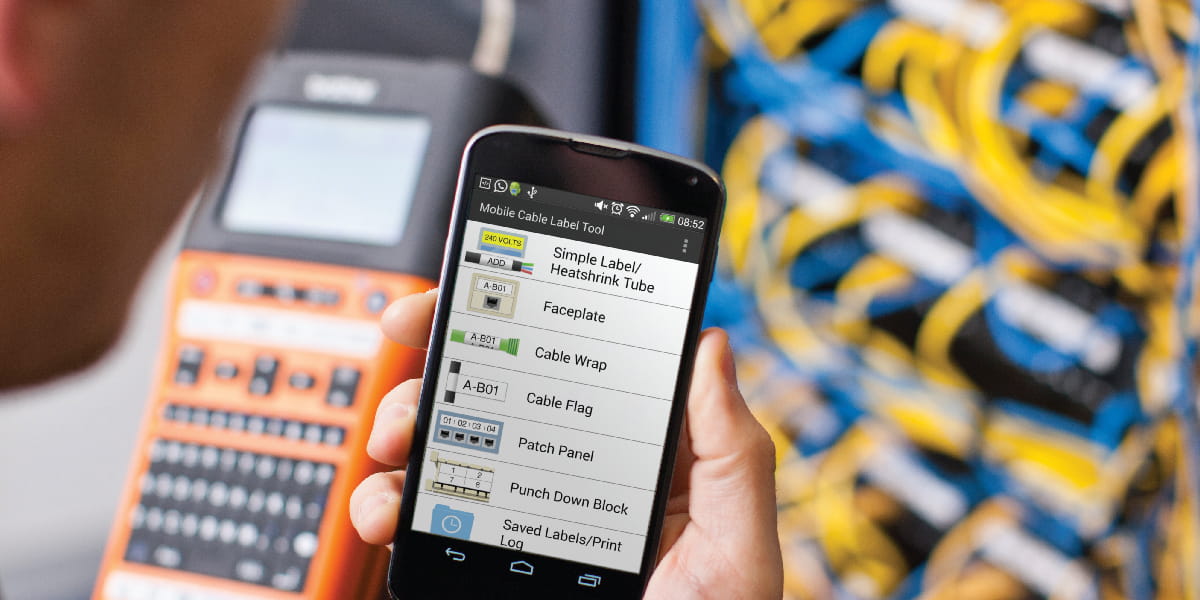 Staying connected is in the forefront of every day life
This can spell disaster for data centre cable management
The scale and complexity of data centres are ever increasing and the way in which they operate needs to evolve and grow too. Without an effective labelling solution at hand, it can be challenging for data centre managers and operators to keep track of their ever-increasing inventory of assets and simplify their cable management. This leads to costly troubleshooting issues, prolonged maintenance times, and difficulty in upgrading equipment and systems across the board.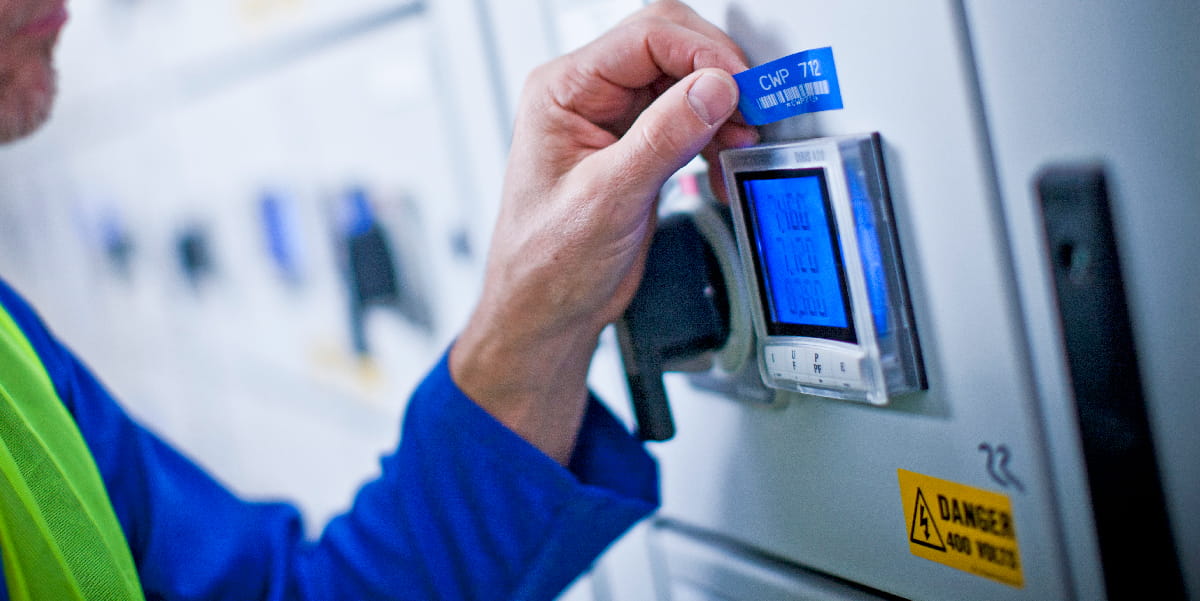 Choosing the right label printer to meet your needs.
It is not just as simple as using any old label printer and believing that it would instantly help your organisation meet certain cable labelling standards and best practices. Here's why:
Not all label printers were created equal
You could simply pop by the nearest office supplies store to purchase consumer-grade label printers, but while they are perfectly adequate for labelling stationary, files, boxes, and the like, you'll soon find them out of their league in a data centre environment. You see, data centre labelling applications involves thousands of connections, cables, pathways, active equipment, racks and cabinets, to name a few. Only a robust, professional-grade labelling solution is specifically designed to stand up to the rigours of such high-volume printing and also include advanced features and connectivity to do it all quickly, reliably and effectively.
Seamless connectivity for greater productivity
Labelling innovations have come a long way, and advanced label printers with Wi-Fi and smart device connectivity are capable of working seamlessly with your mobile apps to support effortless mobile printing, label creation, and the transfer of labelling templates between your smart devices. This allows for greater consistency and accuracy to significantly cut down on the time and costs spent making reprints.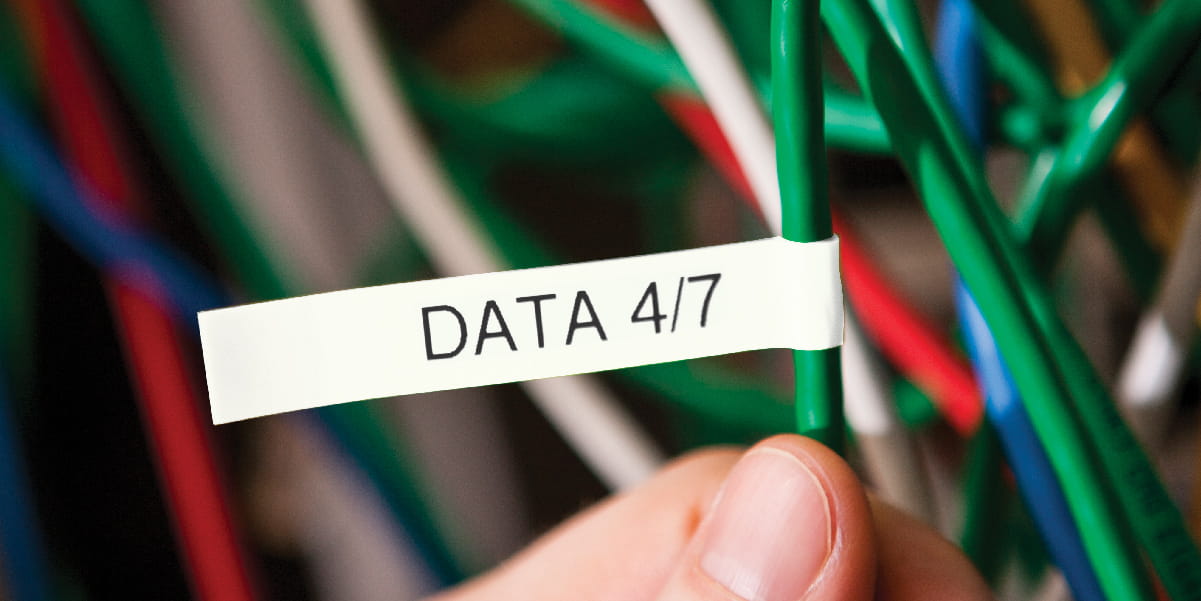 On the desk or on the move?
Why not both? Look for portable label printers that can be powered using rechargeable Lithium-ion batteries to help dramatically streamline the cable labelling process, whether you are in the office or in a server room. No more pre-printing stacks of labels and going through the time-wasting mess of sorting them out at the job site itself, which could lead to even more errors. With a portable connected label printer, you simply print the correct labels where and when you need them.
What about the labels themselves?
Your labelling solution is only as good as the actual labels themselves, and even the most advanced labelling solution can be let down by poor quality labels that fade and smear over time, or are simply difficult to read. Which is why you should always consider using high-quality, durable laminated tapes and labels that are designed to withstand abrasions, water, spills, heat, cold and harsh environments, while remaining sharp and clearly legible – not just for years, but for decades to come.
Label tapes for every application imaginable
A data centre's labelling needs are varied, and not just any regular tape will do. When choosing a label printer, it's important to consider solutions that offer and are compatible with a wide range of superior supplies such as flexible ID tapes, self-laminating tapes, flag tapes, as well as heat shrink tubes.
Convinced that you need a labelling solution that will stand up to all these factors? Then it's time to take a look at Brother's industrial labelling solutions. As a leader in print innovation and the preferred choice for the installation and identification of voice and data cables in the telecom and datacom industry worldwide, you will find the perfect fit for your data centre needs!
For more information or for specific advice on products, get in touch with our team. This article has been republished from Brother Singapore with minor changes. The original article can be seen here: Labelling: The smarter solution to increasingly complex Data Centre needs